LSU v arkansas(GEAUX TIGERS) Kickoff 2 pm Central

Mike V eating a little Arkansas pork here.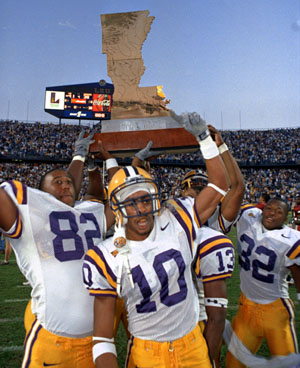 LSU defending Da Boot(Geaux Tigers).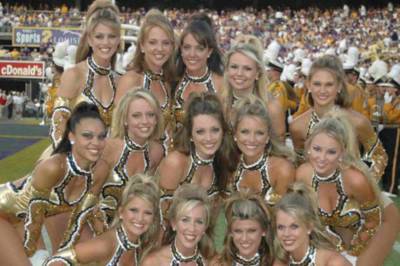 Our favorite fans The GoldenGirls



Well the Tigers are out to kick a little more a** today. This week playing cousin marrying Ark Razorbacks. Geaux Tigers

There will a special football posting for all Notre Dame fans and USC Haters tonight.
To our LSU Fan,blogger ,Patriot and fellow lawyer at Klotzy's Contemplation Corner , I hope you will be able to find a place to watch the game in Bagdad, I have one for you. Stay safe. Fellow bloggers why don't you go to his site thanks him for his service.